Rediscover John Bunyan's timeless Christian tale, now beautifully illustrated and adapted for children ages 2-10 in a three-book set!

With engaging text, captivating images, and thoughtful discussion questions, your children will treasure these books for years.

🥳 Little Pilgrim Part III is now shipping 🎉
🚛 Spend $70 to receive free shipping in 🇨🇦
The Kingdom of God Bible Storybook is perfect for children ages 4-12 with hundreds of vivid illustrations and engaging text.
Take your family on a journey to discover the story of God's kingdom in the Old and New Testament with this beautiful set of books!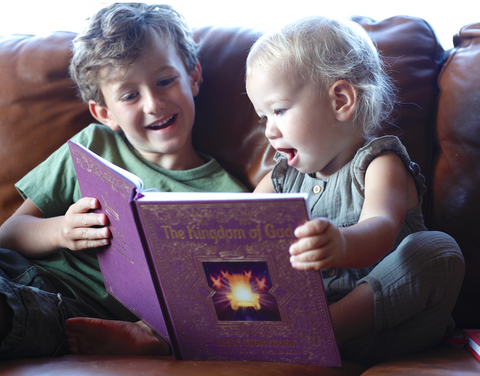 Interested in a Larger Order?
We are happy to provide churches, bookstores, and even individuals with generous discounts for bulk orders. Send us a message: lithoskidsca@gmail.com.